Award Winning Wedding Florist in North Yorkshire
I am a florist based in North Yorkshire. I specialise in bespoke floral designs with a natural look. From elegant bouquets and personal sympathy designs to wonderful weddings and thoughtful funeral flower tributes. I offer a very individual service.
I love modern floristry, it is uninhibited and embraces the imperfections that nature produces. I love wonky stems, quirky flowers, it all enhances their natural style.
The seasons are captivating, I enjoy each one and the delights the flowers bring. I love using seasonal flowers in all of my wedding and floral designs and work closely with some local British Flower Growers in and around North Yorkshire. I love being part of this exceptional industry and collect our British grown flowers from two local growers, who are both close to Sheffield. As well as my local growers I have a small cutting garden and combined I can produce the exact look you require.Flowers could not be any fresher and the scent is amazing.
I always strive to produce elegant and stylish arrangements in which flowers dance and colours blend. It is so important the brief is met, goes beyond expectations and the end result brings joy.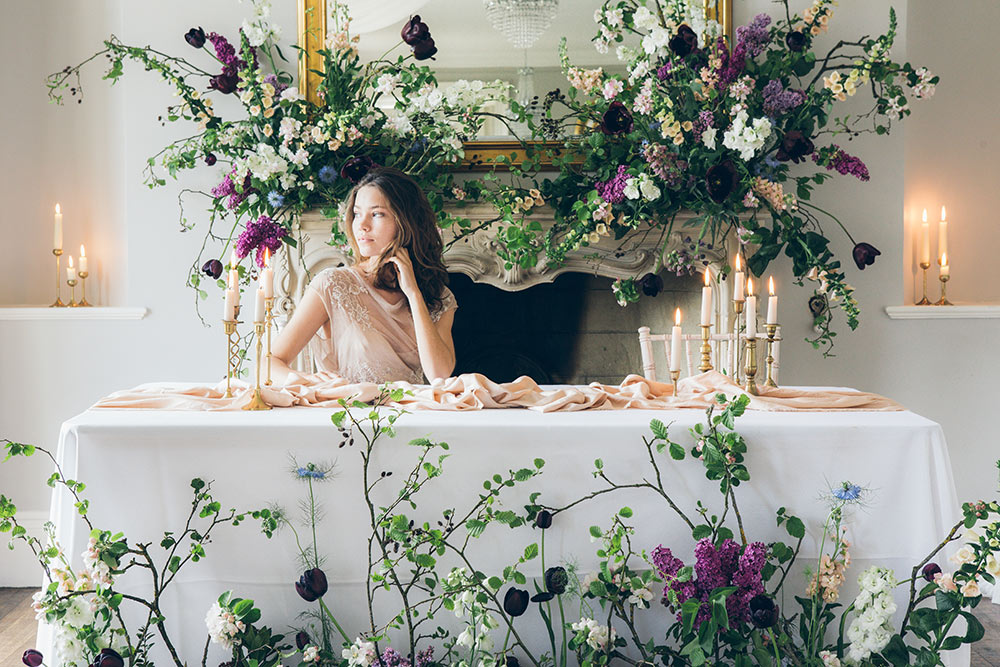 Planning your wedding flowers
Organising your Sheffield wedding flowers can be a daunting task and with this in mind our highly experienced team will be delighted to assist you. At the initial consultation we will discuss every aspect of your wedding flower arrangements.
We love weddings and we know it's an extraordinary privilege to be a part of your wedding day. We aim to make the whole process relaxed and fun, designing and creating your wedding flowers to ensure they are a true reflection of you as a couple.
When you're planning your wedding, we know there is much to think about, whether you are dreaming of a Traditional, Modern, Ethereal Whites, Country Brights or Funky wedding design, we will make it happen.
Start your experience by making an appointment with Karon. An understanding of your desired theme and style can be realised with our wealth of knowledge and expertise. If you are looking for a bit of inspiration we can give you lots of ideas and suggestions and help you decide on your perfect flowers. Whether yours is an intimate gathering or a large ceremony, spectacular arrangements will be designed.
We will liaise with wedding planners at all wedding venues and our suppliers in North Yorkshire ensure quality across the seasons.